Peloton bikes are pricey workout machines. It relies heavily on technology to give the user an interactive workout session and comes with a tablet screen to relay live workout sessions and guided workout videos. With this in mind, you may ask, can a Peloton bike be kept outside? 
Keeping your Peloton Bike outside, facing the elements, will result in your bike not being covered for damage or equipment failure under the Peloton Limited Home Use Warranty. Peloton recommends that you store and use a Peloton Bike in dry, indoor areas only, in temperatures between 32 to 104°F. 
Peloton recommends that you do not store or use your Peloton Bike in temperatures below 32°F or above 104°F. Many places in the US have temperature fluctuations that place your bike under and above these temperatures when keeping your Peloton Bike outside. Is storing your Peloton Bike outside really worth it; when replacement parts will cost you hundreds of dollars?
Can You Leave A Peloton Bike Outside?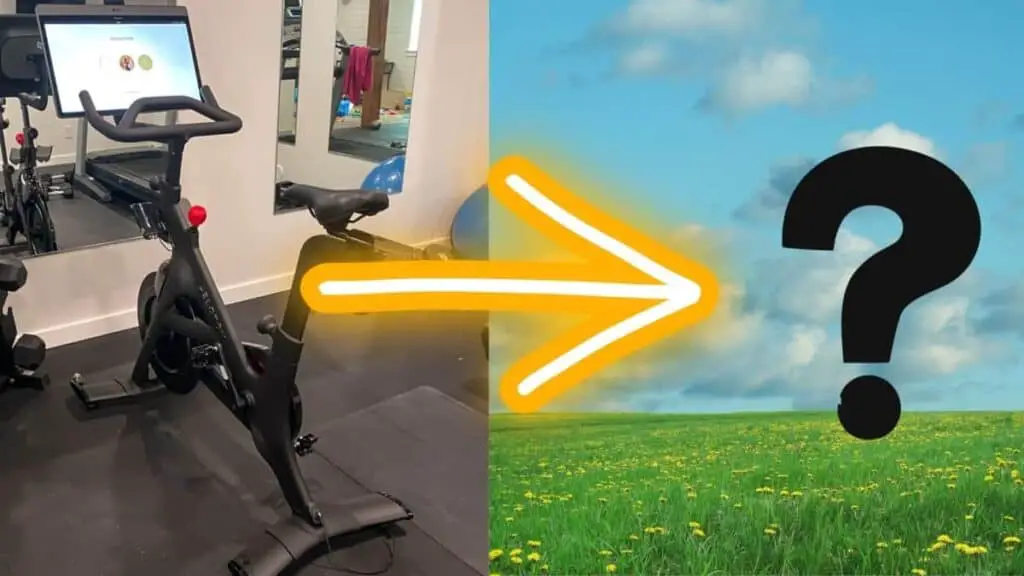 As with any product that you purchase legally, you're the one that ultimately decides how to use it, where to store it, and if you're going to adhere to the product's warranty policy. Peloton's manufacturers' instructions clearly state the following:
"The Peloton Bike should be used and stored in dry, indoor areas only."
"The Peloton Bike can be safely stored in temperatures between 32 to 104F (0 to 40C)."
"Any temperatures outside of this range may result in mechanical and/or electrical complications."
"Do not use or store the Bike outdoors or in damp/wet locations."
The Reason Why You Shouldn't Keep A Peloton Bike Outside
Besides inviting damage and deterioration to your Peloton Bike, the main reason for not storing your bike outside is that you won't be covered by the Peloton Bike and Bike+ Limited Home Use Only Warranty if you do:
"Damage or equipment failure due to accident, abuse, improper or abnormal use, neglect, corrosion, discoloration of paint or plastic (or any other change in cosmetic appearance that does not affect performance), theft, vandalism, fire, flood, wind, lightning, freezing or other natural disasters or acts of God of any kind, electrical wiring, power reduction, power fluctuation or power failure from whatever cause, unusual atmospheric conditions, collision, introduction of foreign objects, or modifications that are unauthorized or not recommended by Peloton."
Storing or using your Peloton Bike outside can result in the following damage to your expensive Peloton Bike:
Rust Damage: A Peloton Bike has a steel frame, and exposure to extremely cold weather conditions, high humidity, or salty air will cause rust to the frame indefinitely and affect the moving parts on your Peloton Bike.
Electronic Damage: Exposing your tablet screen to wet, cold, snowy, and humid conditions can result in the electronics being damaged or affected negatively.
Sun Damage: While it's awesome to exercise in the sun and get a healthy dose of vitamin D, exposure to the sun's rays can damage the plastic components on your Peloton Bike.
Another excellent reason not to leave your Peloton Bike outside is that you won't make it easy for thieves to steal. I doubt that your insurance will cover for theft when they find out you stored your state-of-the-art bike outside.
The Best Place To Store A Peloton Bike
The best place to store a Peloton Bike is inside a home. By following this simple instruction from Peloton, your Peloton Bike will be covered under the Limited Warranty, and it's in this setting where you can expect the most from your bike regarding longevity and performance.
Here is some advice regarding setting up your Peloton Bike at home (just before delivery):
Verify Your WI-FI Connection And Speed
Before accepting delivery of your Peloton Bike, ensure that you choose a spot that receives a consistent Wi-Fi signal. You should do a speed test from a mobile device before finalizing the Peloton's location.
Your Peloton's touchscreen device must be able to properly access the internet for you to log into your Peloton profile and view relevant content. Peloton recommends a minimum connection speed of 10 to 15 Mbps download speed and 2.5 Mbps upload speed.
Peloton Bike Should Have Access To A Power Outlet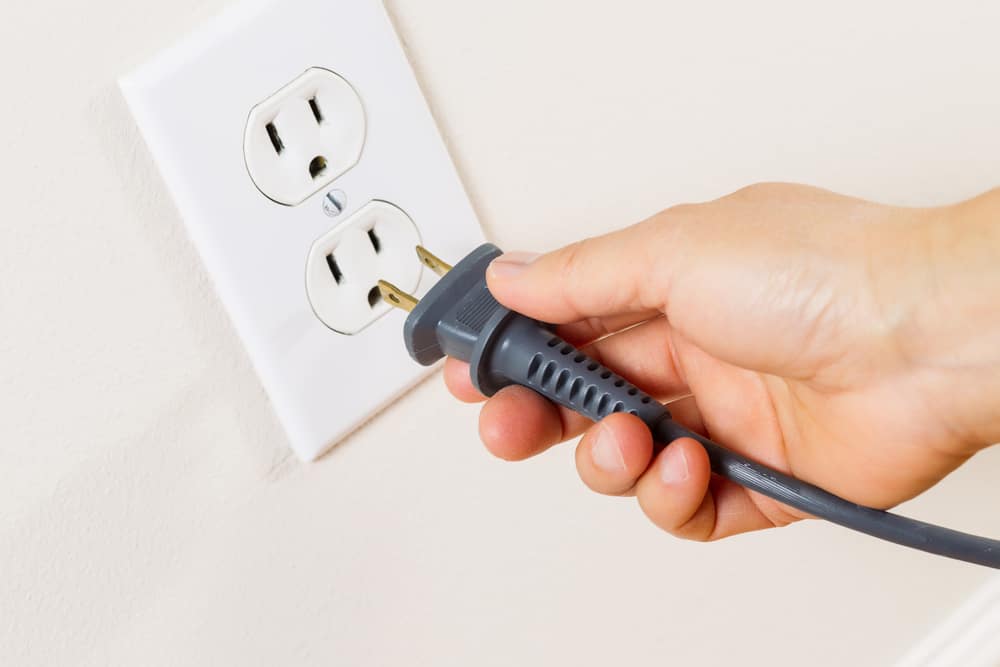 When deciding on the location of your Peloton Bike, make sure that there's a power outlet nearby. A Peloton Bike is fitted with a 10-foot power adaptor (standard three-pronged plug) that will work in any standard outlet in your home.
When the Peloton Bike is situated too far away from an outlet, it's recommended that you use an extension cord to connect it with consistent power flow. An extension cord creates a tripping hazard, so it will be ideal to set up your bike close to a power outlet from the start.
Create Enough Space For The Peloton Bike
Your Peloton Bike has a snug footprint of 4'x2' and will fit into any room found in your home. The recommended ceiling height with enough headroom for a smooth workout is estimated at 8'.
A good idea regarding the stability of the Peloton Bike and protecting your floor area (even if it's a carpeted area) is to purchase an easy-to-clean bike mat. The bike mat will also protect your floors from the sweat you will produce during your workouts.
To ensure a more stable ride, some Peloton Bike members also recommend installing a ¼" plywood board underneath the bike mat if you have thick pile carpeting.
Extra Protection For Your Peloton Bike
Rust can affect your Peloton Bike indoors, not just when you keep it outdoors. Your sweat contains salt and water, which is ideal components to start the process of rust on metal objects.
Some Peloton members use innovative products to help lower the risk of rust, even when using their Peloton Bikes indoors:
Bicycle Trainer Sweat Net: Also lovingly referred to as a 'bike thong,' the sweat net catches sweat and absorbs it before it can make its way to the metal parts of your Peloton Bike.
Frame Protection Towel: A soft microfiber and multi-layered, super-absorbent towel that keeps the Peloton Bike's frame dry.
Rust-Oleum Stops Rust Inhibitor Clear Spray:  Some members use a rust inhibitor on the exposed metal parts of their Peloton Bike. Preventing rust is better than curing rust.
For our full maintenance guide, read our article how to keep your Peloton Bike in tip top shape here.
Conclusion
Storing your Peloton Bike outside is too much of a risk. The risk of damage and electrical malfunction due to adverse weather conditions and fluctuating temperatures are high no matter where you stay. 
Putting yourself at risk of not being covered by a warranty due to your failure to follow one simple instruction is not worth it, as a Peloton Bike isn't a cheap piece of equipment. Thieves also find taking things left outside much easier than breaking into a house.