Peloton bikes have exploded in popularity as the need for home gym equipment, and remote working social interactions have intersected. However, because Peloton bikes rely on a stable internet connection to maximize their usage, many people wonder how much data a Peloton bike uses per ride?
Generally speaking, a Peloton bike will use 25 Mbps/per minute for video data usage and 1.5 Mbps/per minute for audio data usage. Therefore, a Peloton bike uses approximately 26.5 Mbps/per minute for online classes. Consequently, an average ride ranges between 528mbs and 1187.7mbs per session.
Although a Peloton bike does use a fair bit of internet data, there are some methods to reduce this data usage if you have limited/no internet connectivity; let's explore these methods in greater detail below: 
How Much Internet Data Does A Peloton Bike Use Per Session?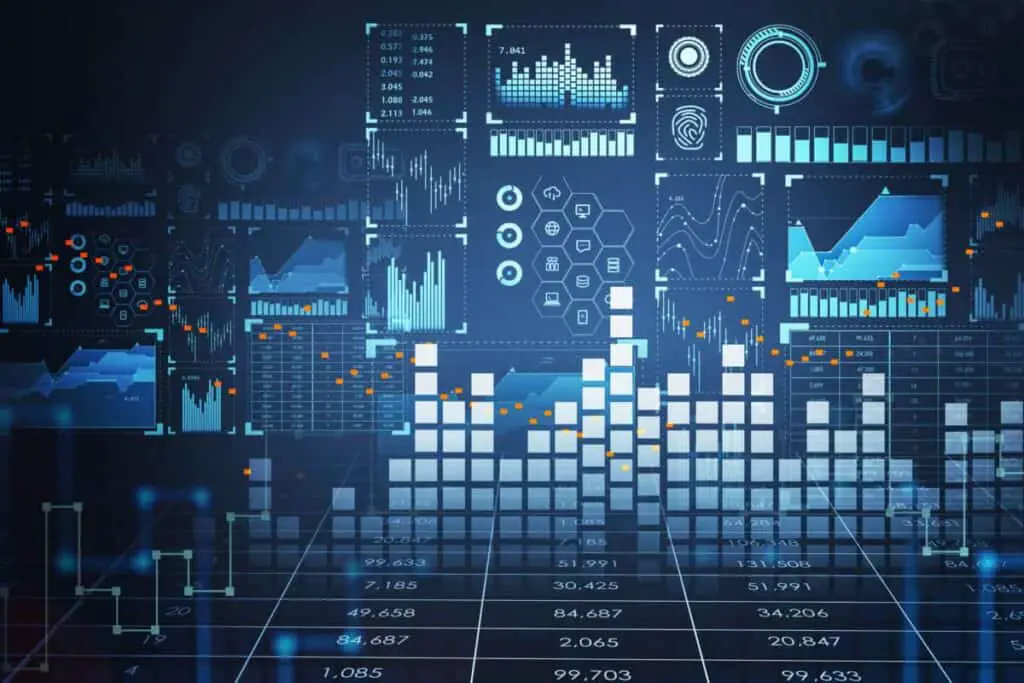 The following is a rough estimate as to the amount of data usage of a Peloton bike:
Peloton video data usage (approximate average: 25 Mbps/per minute)
| | |
| --- | --- |
| Class length (minutes) | Space required (megabytes)  |
| 5 | 124 |
| 10 | 249 |
| 20 | 498 |
| 30 | 746 |
| 45 | 1120 |
Peloton audio usage (approximate average: 1.5 Mbps/per minute)
| | |
| --- | --- |
| Class length (minutes) | Space required (megabytes) |
| 15 | 22.5 |
| 20 | 30 |
| 30 | 45.2 |
| 45 | 67.7 |
Therefore, because a typical Peloton user opts for lessons between 20 and 45 minutes, we can safely assume that this session will range between 528mbs and 1187.7mbs per session (assuming we include both an audio and visual session download/stream.)
How To Reduce Data When Using A Peloton Bike?  
Because many people may find themselves in scenarios where they have limited or no internet, many Peloton bike users are trying to find ways to reduce their data consumption/or how to use their Peloton bikes offline. 
Two solutions to using your Peloton bike with limited/no internet connectivity include: 
Lowering the quality settings on a Peloton bike, and  
Preloading classes on the Peloton App.
Let's explore these solutions in greater detail below: 
Lowering Quality Settings On A Peloton Bike 
According to Peloton's support page, the recommended download/upload speeds are as follows:
Download speed: 10 – 15 Mbps, 
Upload speed: 2.5 Mbps. 
To check your internet connection and speed on a Peloton bike, simply follow these steps: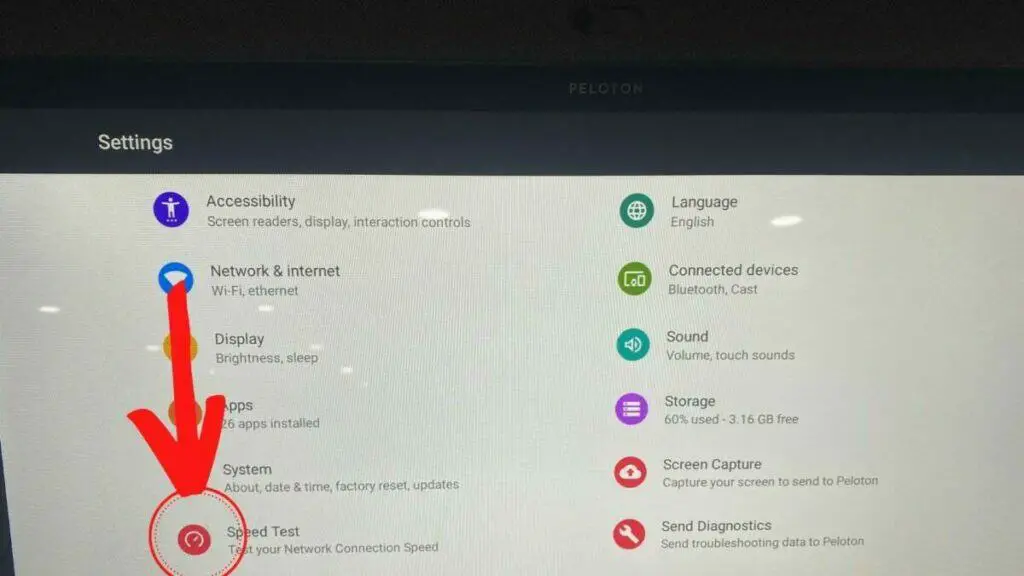 Access the settings menu by clicking on the three dots at the bottom-right of the home screen, select device settings,
Select "Speed Test," 
Click "Go" to begin the speed test and get your results. 
Should your download and upload speed fall short of HD quality videos and audios, you can allow auto adjustment while riding your Peloton bike; however, this will likely cause pauses, stuttering, and frame rate drops. 
Consequently, reducing the quality manually below HD should allow for a smoother, albeit lower quality, riding experience that is operational at a download speed of 2.5 Mbps.
Preload Classes On the Peloton App 
Suppose you have no internet connectivity where your Peloton bike is stationed, or you would prefer to have access to HD quality video/audio, and your internet connection cannot sustain these visuals. In that case, you can preload classes on the Peloton app. 
These preloaded classes can be enjoyed independent of an internet connection or can be coupled with a basic internet/data package to gather metrics and display a leaderboard for a tiny amount of data usage.  
To preload a class, just follow these simple steps: 
Select the bike class you want to take on the Peloton app, 
Scroll down to the "preload" button below the class name and description, 
Accept the confirmation pop-up, 
Wait for the class to download, 
Once the class has been downloaded, you will see a checkmark on the app confirming its availability. 
To access your preloaded classes in the Peloton app library, just follow these simple steps: 
Open the Peloton app and go to the classes tab, 
Scroll down to the bottom and select the "preloaded classes button," 
You will be redirected to a preloaded classes page with all your classes that can be enjoyed at your leisure. 
Although preloaded classes are an excellent method of downloading and accessing classes, if you have no/limited internet connectivity, you may need to periodically delete these classes on the app to make space for more classes. 
To delete preloaded classes in the Peloton app library, just follow these simple steps: 
Click the pencil icon in the preloaded classes tab, 
Select the classes you want to delete, 
Click the trashcan icon,
Confirm you want to delete the classes when prompted by a pop-up. 
Conclusion 
In conclusion, Peloton equips users with the necessary options to enjoy their Peloton bikes, even if they have reduced/no internet connectivity.