You might be thinking of jumping on the fitness bandwagon and getting yourself a Peloton (which is not cheap, mind you), but the real money pit may be in the monthly memberships you will "need" to get the whole experience. Let's see what these memberships are and how much they cost. 
The Peloton App Membership costs $12.99 (including tax), although a two-month free trial is available, and you can use this without any equipment. The All-Access Membership costs $44 per month (with tax), includes the Peloton App, and includes features for the Bike, Bike+, and Tread. 
We'll cover all the ins and outs for both Peloton memberships that are available, break them down, and sum up the reasons you should try them out (whether you have the Peloton equipment or not). 
How Much Does A Peloton Subscription Cost?
A Peloton subscription will run you a couple of dollars a month, depending on which subscription you intend to take. 
Peloton offers two subscription services, and both have prices that differ a fair amount but are still relatively inexpensive.
The first subscription plan (membership) is its app membership, which will cost you $12.99 per month (including tax).
Then the next and only other subscription plan they offer is to their all-access membership, and this will cost $44 (including tax).
There are no other memberships or hidden costs the Peloton asks you for besides having to purchase their equipment if you want to use it (the bike or Tread).
What Are Pelotons' Various Subscriptions?
The two Peloton subscription services (as we stated above ) are;
Peloton All-Access Membership
Peloton App Memberhsip
---
Does Peleton Offer Any Free Membership?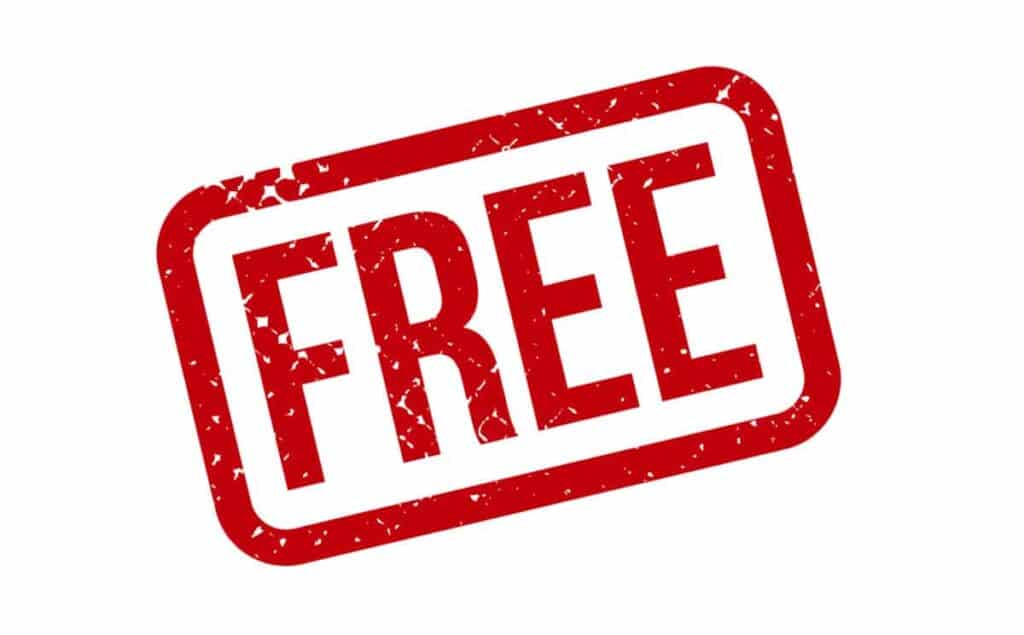 Peleton does actually offer the Peloton App Membership free on a two-month trial basis. To get the App, you will need only to go to your app store on Android or Apple, search for it, download it and install it. 
However, you can also use this link to get you started. 
This free trial membership to the Peloton App will give you access to live and on-demand classes that you can use from your electronic devices such as your TV, laptop, computer, or smartphone. 
You will be able to use the App anywhere, along with thousands of other Peloton subscribers taking cardio, strength, meditation, and yoga classes. 
You will also be able to take part in various challenges and numerous training programs that will allow you to focus on your goals and gain achievements in the process.
What Do The Different Peloton Subscriptions Include?
We covered the Peloton App Membership in a bit of detail, but here are some more benefits that might seem appealing to you. 
For one, because you are able to use the App anywhere and not just on your Peloton bike or Tread, the App allows you to track and push you through workouts with or without equipment. 
For example, you are able to take a cardio class and go running through the park using the phone on your App while tracking your progress, all while having the instructor motivate you as you check to see who else is taking the same class. 
Hence, you can work out anywhere at any time as long as you have this membership and your mobile device with you. 
It's important to note that you must have cellular data to use the Peloton app. This is a huge downside for our family because we do a lot of off-grid camping and we always work out during this time, unfortunately, the Peloton app is not an option when we camp because there is no cellular data. 
Last year while we were in Glacier National Park camping I was so excited to get up early and take a run with Peloton and I was so upset to discover I could not use the app, so keep that in mind if you frequently are out of service. 
If you have a Peloton App Membership, you can sync them with all your devices making keeping up with your progress and fitness goals super easy. 
The App also includes a ton of metrics and milestones, so when you work out you can see the progress you are making, if you're getting closer, or farther away from your goals.
You get many more features in the All-Access Peloton Membership that will cost you $39 a month. The main feature allows you to benefit from using your Peloton Bike, Bike+, or the Tread with the App. 
With the All-Access Peloton Membership, you'll have the joy of experiencing a full suite of metrics that include performance tracking, output, distance, heart rate, resistance, and cadence. Along with that, you will have the option of chasing other members on the leader boards, and this applies to live or on-demand classes. 
Other benefits include the one membership for your entire household, which means you can make profiles for everyone in your family, and they do not need their own (you don't have to get additional memberships or pay extra).
Take note that there are minimum age, height, and weight restrictions. You will also get class recommendations based on your interests and through your activity in the App. Training programs will therefore be tailored specifically to your goals. 
You also get more immersion with scenic classes or classes based on your favorite genre of music, artists, or bands. 
What Is The Difference In Peloton Memberships?
The main difference between the two memberships is that the Pelton App ($12.99 per month version) is designed for single-profile mobile devices and allows you to exercise anywhere with or without equipment.
The All-Access Membership is family-inclusive (profiles for each family member) and is designed to be used with one of the pieces of exercise equipment from Peloton such as the Bike, Bike+, or Tread. The All-Access Membership also includes more features that are personalized to you. 
Can You Use Peloton Without A Subscription?
You can still use the Peloton without a subscription, although the features will be minimal. This means you will still have access to the App if you have the Bike, Bike+, or Tread, but many features will have been removed. The features you will no longer have access to include;
---
Access to live and on-demand classes
You will no longer be able to interact with your instructor and vice-versa
You will no longer be able to ask questions
You will not be able to interact with other Peloton users
You will not have any data or metrics recorded
You will not be placed on the leaderboard
You will not be able to access other forms of workout classes, such as boot camps, yoga, strength, meditation, and running
---
However, take note that Peloton does offer the $12.99 App membership free for a two-month basis, and both memberships can be easily canceled, so it might be in your interest to see what it's all about before deciding not to get it. 
Conclusion
We found out that two different types of Peloton subscriptions vary in price but are still somewhat affordable, especially in consideration of how much their exercise equipment costs. 
The Peloton App Membership is $12.99 (per month), while the All-Access Membership is $39 a month (both include tax). 
Depending on your situation, you would be inclined to take one over the other, but if you have the Peloton Bike, Bike+, or Tread, then you will want the All-Access Membership because it allows you additional benefits with them, and it also includes the Peloton App Membership.