You may have noticed that for many folks who can't make it to the gym, the Peloton app has become their go-to home workout. Peloton has provided me with the ability to sweat off my tension and strengthen my muscles at home while still providing a sense of security from its warrior instructors. So, what are some of the best instructors?
Adrian Williams – Best For Strength Workout
Ben Alldis – Best For Upper Body Workout
Hannah Frankson – Best Music Variety
Ally Love – Best Inspirational Instructor
Selena Samuela – Best For Lower Body Workout
Kristen McGee – Best For Yoga Workout
Matt Wilpers – Best For Beginners
Cody Rigsby- Best For Having Fun while Spinning
Kendall Toole- Best For Kicking Your Ass While Spinning
Since its inception in 2012, the world-famous fitness program has amassed a cult following, and it appears that its appeal isn't waning. So if you're new to Peloton and don't know how to select between all of the incredible instructors—or if you're simply tired of making decisions—I'm here to assist. That said, here's what they offer.
9 Of The Best Peloton Instructors
Peloton's popularity and sales have exploded since its launch. This indoor-cycling system has redefined the term "sleek" in the context of home exercises. It also gave rise to a hitherto unknown definition of health. 
Peloton continues to reinvent its brand and create new methods to reach all prospective consumers, and there are obstacles for riders of all levels. So, starting with the indestructible Adrian Williams here's what workout they bring to your workout schedule.
Adrian Williams – Best For Strength Workout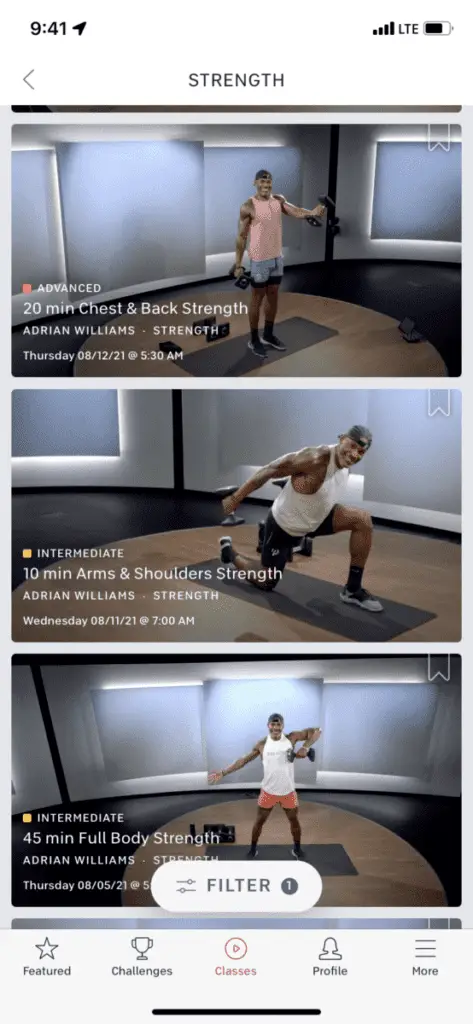 When it comes to strength training, the first on the list is a true legend. Because of his energy and sense of humor, Adrian Williams is one of my favorite Peloton instructors. 
He's not hesitant to admit during a session that he ultimately regrets programming the exercise the way he did since he's having a hard time getting through it — he reminds us that screaming it out is fine! — but he perseveres with us. 
" You are kind, powerful, and strong," he says at the end of his sessions.
If the goal is to get strong then Adrain Williams is your guy!
Check out Adrian's full-body strength workouts, they are our favorite strength classes and are INCREDIBLY effective at getting you feeling swole!
Ben Alldis – Best For Upper Body Workout
Ben's upper body workouts are ideal if you're searching for a relaxing session that will nonetheless keep you working hard. Ben Alldis builds strength by using bigger weights and fewer reps. In any case, whether you're looking to tone or strengthen your upper body, there are several routines to choose from.
Furthermore, one of my go-to cycling instructors is also Ben. He's calm yet upbeat, and he'll frequently tell you how much you've done just by being on the bike that day, even only for a 10-minute lesson.
His 20-minute Pop Rides are one of my favorites. Besides cycling and upper body workouts, he also offers strength and stretching lessons.
Hannah Frankson – Best Music Variety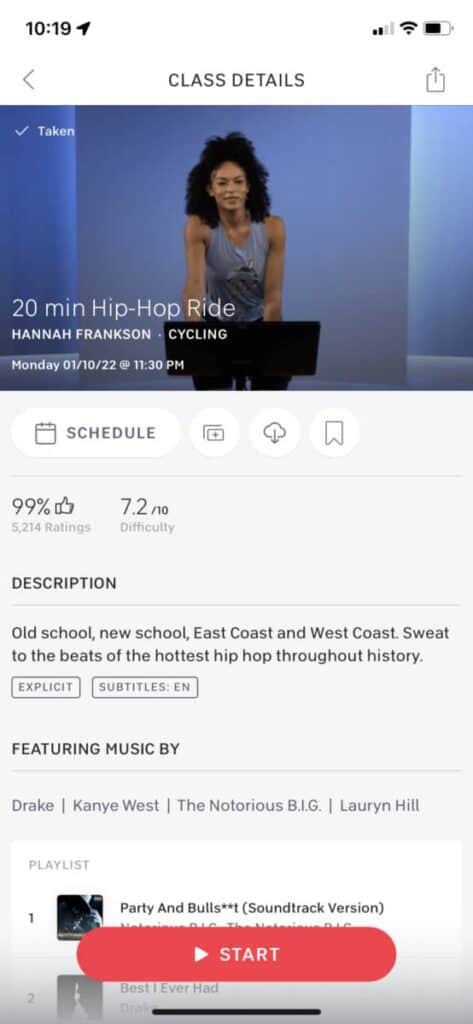 Live from Peloton's London studio, Hannah Frankson will guide you through energetic cycling lessons matched with music from different decades and genres, which Reddit fans praise as one of her best qualities. 
She could teach a 45-minute EDM cycle one day and a 30-minute session containing 2010's biggest songs the next. Cyclists also adore Frankson's warm, funny attitude, which results in energizing, genuinely doable lessons when paired with her clear teaching style.
Ally Love – Best Inspirational Instructor
When I think about Ally, the term "motivation" comes to me, so it's no surprise that her Peloton bio states that she wants to "empower others to approach exercise with a positive perspective." To match her intensity, I definitely want to put my best foot forward.
The dancer assists me in getting into the song as I'm pedaling, making each class more enjoyable. One of these days, I may have to relive some of her best moments back in 2020.
She also teaches strength, cardio, and stretching sessions, so it's not just about the bike for her.
Selena Samuela – Best For Lower Body Workout
Selena Samuela has taught me some of my favorite lower-body and upper-body strength classes. 
She uses a lot of complex exercises, and at the end of her sessions, she has a tagline that I like:
"Stay humble; work hard; always be loyal to your heart; and never, ever give up." 

Selena Samuela
Her HIIT fitness classes are especially enjoyable because she is a former boxer who adds punches often.
Kristen McGee – Best For Yoga Workout
I know I can always come to Kristin when I want to practice yoga. She offers a variety of lessons for all ability levels, including flows that focus on specific body areas and theme-based classes. I enjoy that I can follow Kristin's directions without looking at the screen.
"Everything you could ever desire, have, or need is right here inside of you,"

Kristen Mcgee
she often says at the end of class, constantly filling me with joy and confidence. If you like her method, keep in mind that you may also join Kristin for meditations and strength sessions.
Matt Wilpers – Best For Beginners
Matt Wilpers is all about making exercise accessible — and fun — for everyone, unlike those hard-core trainers who push you to put 110 percent of your energy into every single session. 
Matt won't instruct you to pump up the speed or increase the resistance to the maximum on his Power Zone Endurance rides or progression runs. As a result, you will be advised to reduce your workout intensity if needed and take the rest days your body needs. 
And it's because of this soft method of training, Wilpers is the greatest Peloton coach for beginners.
Cody Rigsby-best for a good laugh and lighthearted fun
What can I say about Cody? He is hysterical! If I'm not feeling especially motivated to work out I always choose one of his spin classes, and I never regret it! Within the first two minutes of his rides, I go from feeling sluggish, to excited to excel through the ride.
I will admit that majority of Cody's rides are more fun and upbeat and a bit less challenging than many other rides, but on those days when it's hard to get going, he will get you out of that funk guaranteed!
Cody is so well-loved that he was even on Dancing with the Stars and with no surprise(have you seen that man's moves on the spin bike?)…totally rocked it! 
Kendall Toole-best for kicking your ass while spinning
I had to save the best for last, this chick is a serious rockstar! Kendall is a pusher, she wants each class that you take of hers to be better than the last, and she will let you know that in her classes there is NO messing around…you are there to work, and work hard!
When I PR (personal record) it's usually in her classes because she does such an excellent job of pumping you up and getting you ready to push harder than ever before. 
Kendall's motivational quote is:
"they can knock you down but never let them knock you out"
Kendall is famous for her metal rides…because in my experience… they are nearing torture, in a good way! If you want a true challenge, then take her metal rides. Your bike will be sitting in a puddle of sweat when you are done and you will never feel so accomplished! 
I feel pretty strongly that the metal rides are tougher than Tabata rides and HIIT rides on the platform so you may want to work up to her metal rides by taking a few of those first. 
Conclusion
Whether you are new or looking for a different routing while gyming at home, these Peloton instructors will bring the gym right to your home with an added spring to your step. 
It's no wonder that it became a go-to gym option at the height of lockdown since it promised an intense cardio exercise from the comfort of your own home. 
This online platform will keep you constantly going with its extensive library of cycling and running programs, and now all the resistance training you could ask for, making it one of the most incredible workouts for burning calories and toning up on the market.