You chose your Peloton because you wanted to create a home-based fitness routine, avoid having to commute to the gym elsewhere, own your own private exercising space, and do away with family gym accounts and child care while exercising. Creating a home gym follows that mindset, but space may come at a premium. 
The Peloton can be used in the garage, providing the place is adequately ventilated, that the right temperature and humidity levels are maintained and that you protect the garage from break-ins, fire hazards, and electrical faults. Lastly, the Peloton cannot work offline and requires Wi-Fi access.
This discussion will show you how to repurpose your garage and use it as your home gym, making your Peloton workout a part of your ongoing health routine.   
Can You Store Your Peloton In The Garage?
The Peloton is a piece of powerful exercise equipment. Having a dedicated space at home for your fitness program is beneficial because it allows you to plan your workout without setting aside time away from home. This means that workout times become an integral part of your daily routine.
Making Your Garage Space Peloton Ready
Before moving and setting up your Peloton in the garage, you need to ensure the place is appropriately set for it, starting with the space the Peloton takes up. The bike takes up 2 feet by 4 feet, and the tread is 3 feet by 7 feet. Finally – is your garage ceiling high enough? Garages must be 7 to 9 feet high. Make sure you have enough room to exercise.
Your next consideration is flooring. Should you change the garage's existing floor? The most straightforward answer is that there is no need to refloor your garage. At 135 pounds or so, the Peloton is heavy enough to keep stable on concrete or carpet. If the unit wobbles a bit, put a mat on the carpet or whichever flooring you currently have in the garage. 
Here is the mat that we recommend for use in the garage. For the bike we recommend 36″ by 72″ and for the tread we recommend 36″ by 78″. 
If you want to paint the floor before installing your Peloton unit, epoxy flooring is recommended because of its durability and strength. Its high-gloss surface makes the place look neater and is easy to clean.
Often, garages store unused items that could be discarded or moved elsewhere. A garage sale could help clear some space, too. Various self-storage companies share helpful tips on ways to declutter and organize one's garage. Use these to free up space for equipment and create a workout space before addressing the following issues. 
Operational Requirements – Power And Connectivity
The second consideration is the facilities required for the Peloton to operate, namely – electrical outlets. Ensure electricity is available close to the unit to avoid hazardous cables crisscrossing the floor. If you use an extension cord, make sure it is securely mounted to the wall. 
The Peloton needs Wi-Fi to operate because it uses internet access to stream the class workouts. Even if you preload classes, you will still need to be connected to download them. If your home Wi-Fi does not reach the garage, consider using a range extender or signal booster.
We highly recommend this Wi-Fi range extender to really amp up your signal so you can have an uninterrupted workout. 
Environmental Requirements – Air Quality And Space Cleanliness 
The quality of air – or lack thereof – hits you as you walk into the garage. Garages are usually kept closed, the windows shut, and the front garage door opens only to allow cars in and out. Naturally, cars are the source of major pollutants, such as benzene and carbon monoxide. Your first action is to keep the car out of the garage.
Dust limits your ability to train – especially since you breathe deeper and faster when your train. Dust is also harmful to your equipment; as it settles indiscriminately on all surfaces, it may clog and block sensitive parts and circuits of your Peloton. Consider using a Peloton cover, and make sure to dust and use a vacuum cleaner at least once a week. 
We highly recommend the use of this Peloton cover for the bike and this cover for the tread if you plan to use it in the garage. This cover will keep moisture and debris off the bike and tread when not in use, which will help with both the bike and tread longevity. 
Garage, humans, and equipment are affected by living organisms like mold and bacteria, pests like crickets, mice, silverfish and sowbugs, flies, ground beetles, and spiders. Allergens like dust, mold spores, pollen, dust mites, and cockroaches are detrimental to your ability to train. Seek advice from pest controllers and use a vacuum cleaner at least once a week. 
Humidity is also crucial. Excessive humidity affects the quality of your training and may damage the electrical systems and mechanics of your Peloton and gym equipment like racks and barbells. The US Occupational Safety and Health Administration (OSHA) recommended humidity levels be between 20% and 60%. Consider using a dehumidifier if necessary.
How Cold Can Your Peloton Get?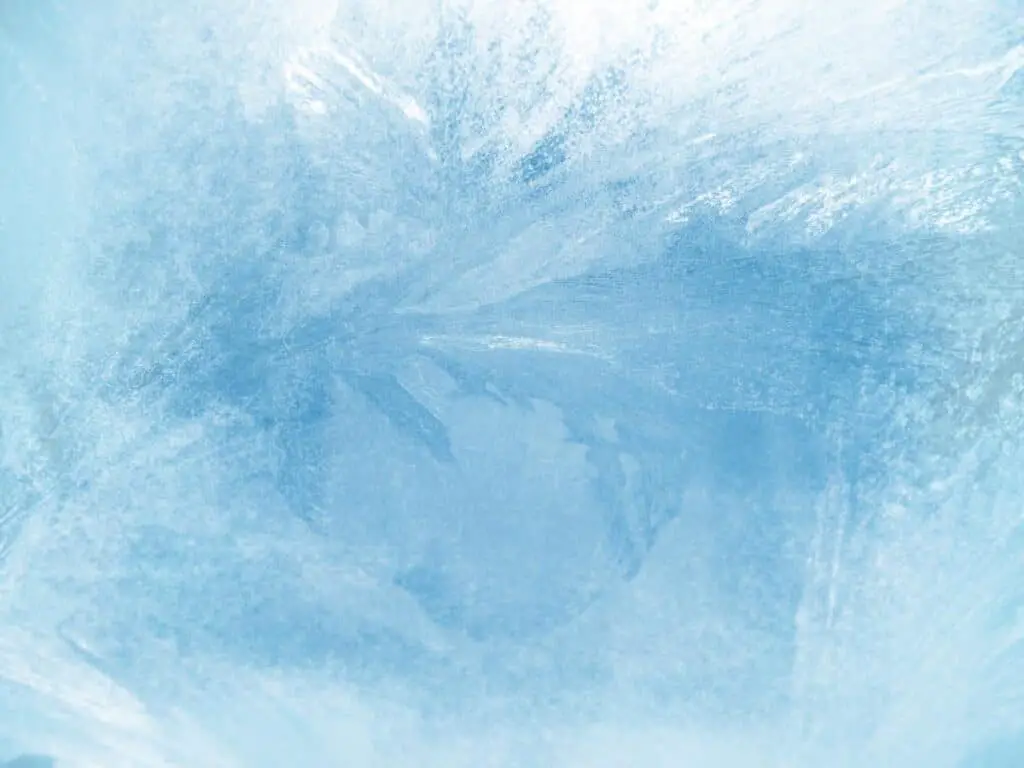 Take a good look at the temperature inside the garage. Peloton's required temperature is between 32 and 104 degrees Fahrenheit. The temperature OSHA recommends is between 68° and 76° degrees Fahrenheit. To keep the temperature stable, insulate the garage door, walls, windows, and roof, and use sealant and weatherstripping to ensure the garage stays warm enough for the Peloton
Depending on your budget, you may consider several devices, such as a portable radiator, ceiling heater, forced air heater, or electric heating panel. These will keep your workout space warm and make sure you and your Peloton stay above the recommended minimum temperature.
This is the garage heater that we currently own and thoroughly enjoy! It keeps the garage at just the right temperature in those colder months and we have a four-car garage, if you have a standard size garage this heater will easily do the trick!
Moving The Peloton From The House To The Garage
Moving your Peloton to its new place in the garage is not impossible, physically. Its frame is heavy, but two people can carry it to the garage. You can tilt the bicycle and use the front wheel to move it around. Once you have prepared the garage, you can settle in quite quickly. The tread is a bit of a different story as it's much heavier as well as larger. Parts of the tread may need to be removed in order to get it into the garage.
However, an important issue to consider is the question of your Peloton warranty. If your bike or treadmill is still under warranty and you dismantle it to move it around, you may void your warranty. Peloton recommends using – at your expense- approved technicians when dismantling and moving these units; this would keep your warranty intact. 
Protect Your Garage-Gym From Burglars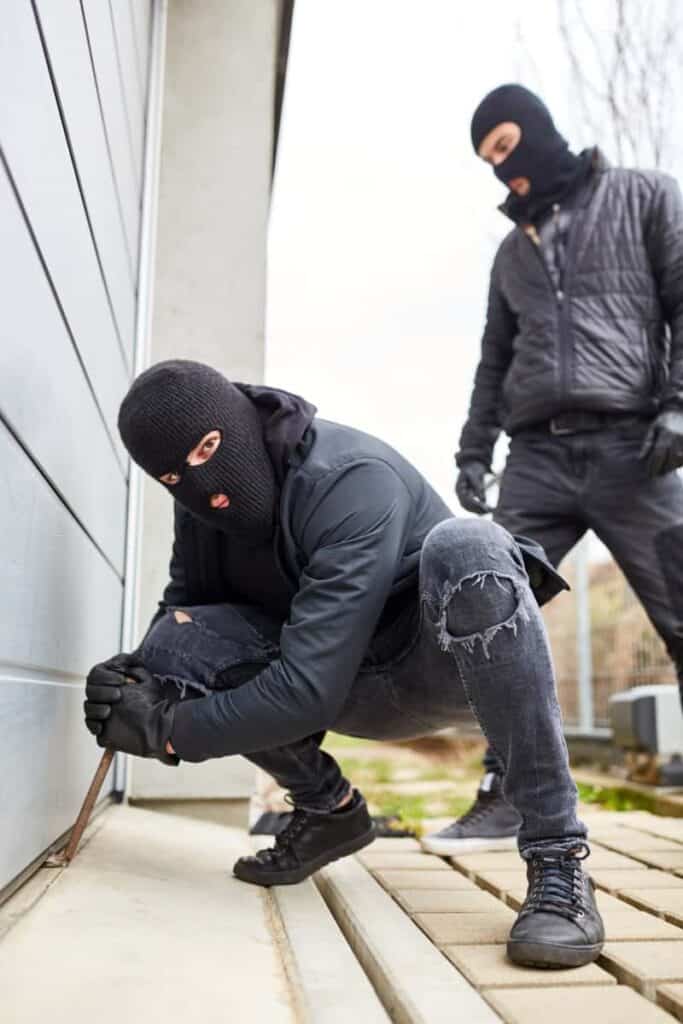 According to burglary statistics for 2021, 9% of burglars gain entry to a targeted property via the garage, mostly this is done through the weakest point in most garages – the door. As strange as it may seem, the largest door to one's home, the one that is usually closest to the street, is often the least protected point of entry.     
Make sure your garage door is in perfect working order. Tighten or replace loose screws and bolts and service the locking mechanism regularly. Check the door, its frame, and moving parts. Automatic garage doors are more robust than manually operated ones. Windows and skylights must not be transparent. Cover glass with window security film as extra protection. 
Other security devices include security locks on all doors and windows in the garage. Installing motion-sensor lights, glass break sensors, a home security camera, and an alarm system add an additional layer of security.  
Can I Stow Away My Peloton In The Garage?
Yes, the Peloton can be stowed away in the garage. Should you need to move the Peloton to be stowed away while it is unused for an extended period, and your storage size is minimal, you may need to disassemble the unit. Before you do this, please consider that you may void your warranty according to the Peloton website if a non-approved technician disassembles the unit.
Suppose you decide to go ahead with preparing your Peloton to be stowed away, even though it means you will have to disassemble the unit. In that case, Peloton offers a guide to safely packing the unit before moving it. First, you need to lower the handlebars and seat to their lowest possible position and make sure all levers are tightly screwed in.
Next, you need to disconnect the screen and pack it in a few layers of protective material. The pedals, weight holders, and water bottle holder should be removed and safely packed, as well.  
The Peloton Tread does not fold up, so it will take up a fair amount of space in the garage if your needing to store it. The same applies to the tread regarding the screen needing to be removed and packed in protective material.
If you plan on storing the Peloton in the garage for an extended period we recommend considering a different indoor location without varying temps, humidity, dust, and critters to ensure when you plan to use the Peloton again that it is still in good working order.
If the plan is to store the Peloton for a limited amount of time, then the garage may work just fine as long as the temperatures are not too extreme and the Peloton is kept clean. 
Conclusion
Peloton adds comfort and style to home gyms and enables people to work out at home without interrupting their daily practices but, on the contrary, enables them to make training part of their home routines. 
The unit's location may become a challenge when one does not have enough space at home. Converting the garage into a home gym is often the only possible solution and with just a few tweaks can be a great place to enjoy the amazing benefits of a Peloton workout.