Like any product, buyer's remorse is something we all fear when investing a lot of time and money into any venture. Although the vast majority of users and fitness critics have only positive things to say about Peloton bikes, is this the same experience for all users? 
Two reasons people cite for regretting buying a Peloton bike are the cost of being a Peloton bike user and the lack of versatility associated with Peloton bikes. Therefore, if you are considering buying a Peloton bike, you should be aware that it is a luxury item with limited versatility.
Although a lot of fitness companies and products advertise themselves as a method to save money in lieu of gym membership fees, this is seldom the case, especially if you are looking for a diverse workout routine. Let's address these concerns in greater detail to try and determine why some people regret buying a Peloton bike: 
Do People Regret Buying A Peloton Because Of Cost? 
Peloton bikes come in two different variants, the original Peloton Bike and the Peloton Bike+. Both Peloton Bike variants have multiple membership options and pricing plans to choose from: 
Peloton Bike Plans: 
Basic Package: $1,495 $39/month for 39 months.
Bike Starter Package: $1,645 or $43/month for 39 months.
Bike Select Package: $1,745 or $45/month for 39 months.
Bike Ultimate Package: $1,945 or $50/month for 39 months.
Peloton Bike+ Plans: 
Basics Package: $2,495 or $59/month for 43 months.
Bike+ Starter Package: $2,695 or $63/month for 43 months.
Bike+ Select Package: $2,795 or $65/month for 43 months.
Bike+ Ultimate Package: $2,945 or $69/month for 43 months.
As is evident, the Peloton Bike+ is substantially more expensive than the original model; however, the Peloton Bike+ does include additional features such as:
A digital resistance knob, 
Increased screen size, 
Rotating touch screen, 
Auto-follow feature, 
Two GBS more ram than the original Peloton bike, 
Improved sound system. 
To maximize the usage of your Peloton Bike, you will need to invest in a subscription service: 
Peloton All-Access Membership for $44 a month (14 live cycling classes a day and over 10 000 on-demand classes) 
Peloton Digital for $12.99 a month (10+ workout types for on-demand streaming.) 
However, there are some Peloton discounts certain users can access:
A free Essentials Package for active/retired military personnel, medical personnel, first responders, and educators, or 
Peloton Digital discounts at $6.99 a month for students and $9.99 a month for military personnel, medical personnel, first responders, and educators. 
Therefore, even if you were gifted a Peloton Bike, using the bike requires a subscription service that could prove expensive to many users. 
Consequently, this is a primary source of regret/buyer's remorse for people that falsely believe investing in a Peloton bike is a viable method of offsetting gym membership fees. 
Therefore, one of the best methods to determine if investing in a Peloton bike can save you and your household money, in the long run, is to use Peloton's dedicated calculator to compare their prices to gym membership fees across America:
https://www.onepeloton.com/calculator/household-size
Personal Experience With Peloton Buyers Remorse
My husband and i started using the Peloton app several years ago. We already owned a Sunny spin bike that we really enjoyed but were really interested in the Peloton platform. So we happily paid the 12.99 per month to use the app with out bike and bought our own cadence sensor so we could match the speed the instructors would call out. 
We both LOVED the classes and thought it was time to see what all the hype was about regarding the spin bike and we bit the bullet and purchased the Peloton Bike+. Although we both absolutly LOVE LOVE LOVE the spin bike we were caught off guard a bit when we found out we no longer had the option to pay the 12.99 per month. Once a Peloton bike is purchased you will automatically start paying for the all access membership if you want to use the bike. 
We had a little bit of buyers remorse because we really were not expecting to pay substantially more per month. It seemed like the info was pretty vague when it came to going from the app to all access when you purchase the bike and it would have been nice had it been better spelled out for us.
Honestly though, for us the price per month (44 dollars) is worth it. We really love the bike and all of the classes, it was just a little bit of a shock initially. 
So, if you pay for the app and use a different bike, keep in mind that if you upgrade that the $12.99 per month will be no longer, you will pay for all access at $44 dollars per month. 
How Versatile Are Peloton Bikes? 
Although Peloton offers various unique features such as online classes, preloaded classes, leaderboards, and numerous ways to interact with other users online, at the end of the day, Peloton bikes are simply stationary bikes. 
Therefore, despite the hefty price tag, Peloton Bikes do not provide the options and versatility of actual bikes, nor do they have the wide functionality of multi-station gym equipment (although the Peloton digital app does include third party workouts such as yoga classes.) 
In conclusion, while Peloton Bikes are some of the best stationary bikes on the market which offer unique methods to interact with professionals and other Peloton bike users, many users may be disappointed at the lack of versatility for such an expensive product.
What Alternatives Are There To Peloton Bikes?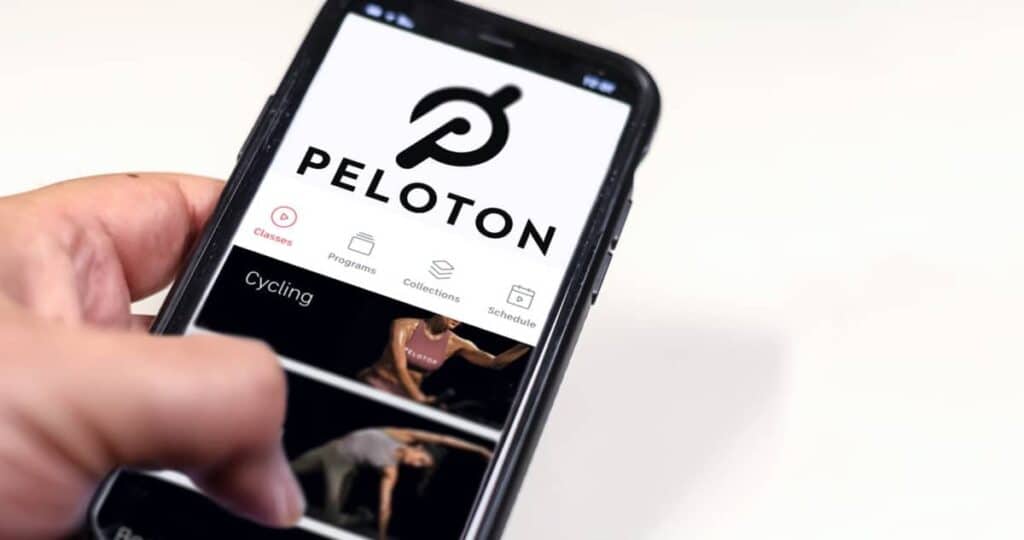 There are two popular methods/alternatives to investing in a Peloton Bike:
Just using the Peloton app, or 
Using a smart bike trainer. 
Using the Peloton app without a Peloton bike 
Although Peloton offers a seamless/integrated experience between their classes, leaderboards, and data collection from information directly taken from your performance on a Peloton Bike, you can achieve a similar experience with a regular stationary bike. 
Namely, you can use the Peloton App and its classes/features to access on-demand videos and classes, but without the integration between your stationary bike and the social functions that make Peloton unique, such as live leaderboards and stats to show your total output. 
While some may find this diminished experience does not equate to the true experience that Peloton has to offer, it may be a viable solution for people who already own a stationary bike and don't want to upgrade to an expensive Peloton bike.
Using A Smart Bike Trainer  
Alternatively, a smart bike trainer is a device that allows users to clamp their bicycles in place while simultaneously connecting to various Smart Cycling apps. 
While this may not be the equivalent to the Peloton social/online experience, this is an affordable method for owners of bicycles to invest in an indoor/online solution for their bikes during off-season training or poor weather conditions.
This is the smart bike trainer that we highly recommend if you decide this is the route you would like to take!
How To Avoid Buyer's Remorse Over A Peloton Bike?
If you have purchased a Peloton Bike and are concerned about buyer's remorse, there are some simple options afforded to you: 
Cancel your order before delivery of the Peloton Bike is completed, 
Return the Peloton Bike within 30 days of installation, 
Invest in cheaper alternatives to test before investing in Peloton (see above) 
Sell your Peloton Bike while the secondhand Peloton market is active. 
Despite the above solutions, it is always better to consider the following preemptory steps to avoid buyer's remorse: 
Have a clear and concise budget.
Make a clear list between "things you need" and "things you want." 
Carefully consider your options when purchasing something on credit 
Avoid/invest in deals wisely
Give yourself a 48-hour window between deciding to buy something and actually purchasing a product. 
Conclusion 
In conclusion, although Peloton bikes continue to grow in popularity and have a committed following, you should carefully consider the pros and cons of purchasing a Peloton bike before investing large sums of money to join this home fitness revolution!