Instead of using the Peloton speakers, you may want to use your Bluetooth headphones. Perhaps they provide better sound quality, keep the ride quiet while others are resting, or maybe you get a deeper immersion and can exercise much harder with them on. Regardless of the why, you will want to know how to connect them to your Peloton. 
To connect your Bluetooth headphones to the Peloton, navigate to "Device Settings" and then "Bluetooth" in the Peloton menu. Toggle the paring switch and select your headphones from the list. Make sure your headphones are also charged and in pairing mode. 
We will walk you through the process of pairing up your Bluetooth headphones to the Peloton and help you understand if there is anything that you will need to consider. 
How To Connect Bluetooth Headphones To The Peloton: Step by Step
Connecting your Bluetooth headphones or earphones to the Peloton is simple enough. 
Basically, you will need to pair your headphones or earphones to the Peloton using Bluetooth. Now it is not necessary to understand Bluetooth, just as you do not need to know how a motor vehicle's engine works to drive it. 
However, understanding what type of wireless devices you have and how they connect (pair with other devices) will make situations in the future much easier for you to understand and then resolve. 
Before we continue, it should just be noted that the procedure of connecting your Bluetooth headphones to the Peloton will mimic connecting any other device to it via Bluetooth. Moreover, if you have connected (paired) devices before via Bluetooth, especially on mobile devices, you will find similar steps in our tutorial, making things a bit easier. 
Lastly, this tutorial for connecting your Bluetooth headphones to the Peloton will work similarly for other Bluetooth speaker devices such as Bluetooth earphones or portable speakers that you may have. 
Quick Bluetooth Overview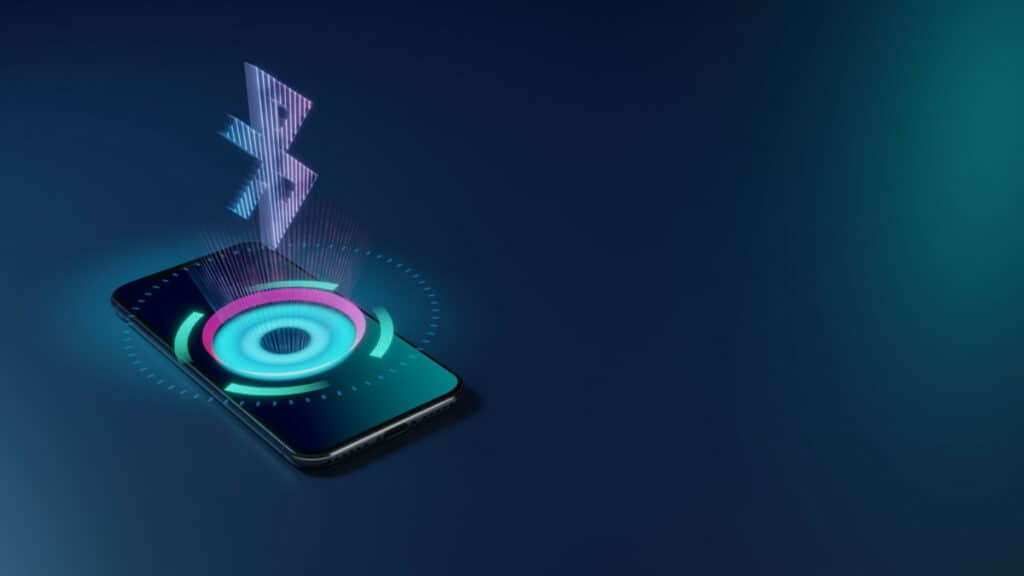 Most of your mobile devices will connect and pair to each other via Bluetooth technology. The other form of wireless connectivity is aptly named Wireless technology. Both of these transmit data over radio waves; however, Bluetooth was designed for short-distance transmission while Wireless can send signals into deep space, which means the signal is much more substantial. 
Due to its limited strength, Bluetooth technology electronics are tiny and can be implemented into smaller devices and offer them wireless connectivity. 
Devices that you are familiar with that use Wireless technology include your router, computer, and laptop. While both forms of wireless connectivity work in a similar manner, the main takeaway is that Bluetooth is implemented into mobile devices, whereas Wireless is implemented into larger electronics that need a more powerful wireless signal.
However, consider that devices such as your laptop or computer can also and most probably do have additional Bluetooth connectivity; this is for pairing up smaller devices such as headphones, earphones, or speakers because you would not want to use Wireless for that. 
Tutorial On Connecting Bluetooth Headphones To A Peloton
Before you start, you will need to make sure that your Bluetooth headphones are charged, your Peloton screen is on, and you have navigated to the home screen.
---
Once the bike is on, log into your account/profile and if not taken to the home screen, then head there
At the home screen of the Peloton bike, you will go to the main systems menu
To do this, look for the three dots menu icon located at the bottom right-hand corner of your screen
Tap the three-dot icon located on the bottom of your screen, and the system menu will pop up
Browse the menu and look for a heading called "Device Settings." this heading should be about halfway down the menu list
Tap the "Device Settings" menu heading
Now in the settings menu, look for the heading "Connected Devices." 
Look under the "Connected Devices" headings and find the "Bluetooth" heading.
Tap the "Bluetooth" heading and enter Bluetooth setup
---
At this point, one of two situations will occur. One is that your Bluetooth setting will already be toggled to on, and you will see a list of available devices that you are able to pair with (if they are in range). The second is that the Bluetooth setting is not toggled on, and you will need to switch it on. 
Also, note that your Bluetooth headphones should be charged and then put into pair mode at this point. Depending on what Bluetooth headphones or earphones you have, they may be put into pairing mode slightly differently. 
However, most earphones and headphones are similar in that you will need to press and hold a button of sorts to enable pairing, and you will know that they are in pairing mode (searching) because typically, a blue light will flash periodically. Continuing;
---
To place your Peloton into Bluetooth mode if it is not already on, tap the toggle switch on the top right-hand corner located in the Bluetooth settings area
A list of available and pairable devices should now be shown, with your headphones being one of them (as long as your headphones are in pairing mode at this point)
Now simply tap the name of your Bluetooth headphones, and the paring should take place
Your Bluetooth headphones will now be paired with the Peloton, and you can exit the systems setting and head back to the home screen. 
---
Trouble Connecting Bluetooth Headphones To The Peloton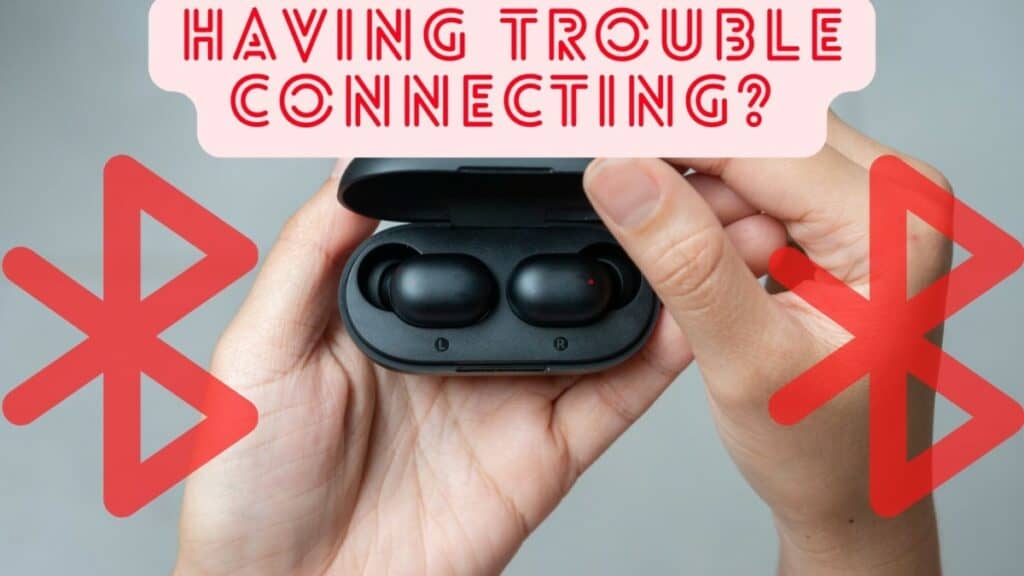 In some cases, you may find that your Bluetooth headphones do not want to pair with the Peloton. This is not an uncommon situation, but the problems are usually not severe and are quickly remedied.
The most common problem is that many individuals forget to charge their headphones or put them into pairing mode. Make sure that these two aspects have been considered before trying to pair them to the Peloton. 
Even if they are charged and paired, you may find that the Peloton does not want to pair with them in some instances. For this, you should make sure that they are not already pairing with another device at the time you are trying to pair them with the Peloton. 
The last problem could be that the Peloton itself is having trouble connecting with the headphones. In this situation, try toggling the Bluetooth pairing switch on and off. If that does not work, then turn off the Peloton completely, remove its power cord and wait for 30 seconds so that it can do a soft reboot. 
Replace the power cord, switch on the Peloton, and try the pairing procedure once again. 
Our Favorite Wireless Headphones for the Peloton!
High End: Apple Airpods– (my personal favorite that I wear every day on the Peloton!) 
My husband has the Apple AirPod Pros and loves them as well. He uses them also for work as they do a good job at noise cancellation. If you are looking for multipurpose and want to use the wireless headphones for work calls and things of that nature then you might enjoy the AirPod Pros better. 
If you are just looking for a great wireless bud for working out then the standard AirPods should do the trick as long as you have a standard ear size as they are not adjustable like the Pro version. 
Budget: TOZO T10 Earbuds–O Great price point with solid sound quality. If you are looking for something much more affordable than the Apple Air pods that still perform well, then grab up a pair of these, water and sweat proof earbuds, pronto!
Honorable mention: Beats studio buds– Many people swear that these headphone outperform the Apple AirPods for sound quality, they also are more adjustable for size than the AirPods, so if you have particularly large or small ears the studio buds make work better for you. Reviewers state that these headphones feel like your wearing nothing at all and they stay in the ear much better than other brands of wireless earbuds.
Best noise cancelling: Bose Quiet Comfort 35 II– If noise cancellation is your main priority, then these buds are certainly for you! Although these earbuds are a bit of a splurge, we don't think you will regret it with there full transparency mode to eliminate distractions, three different sizes of ear tips to ensure the perfect fit, long battery life and, and sweat proof technology! Not to mention Bose is a solid company for all thing related to sound quality! Snatch up a pair of these while they are in stock!
Best on ear wireless headphones: Anker Soundcore Life– Many of us prefer on the ear headphones over buds, and these budget friendly wireless headphones compete with many high end brands of headphones. These headphones have over 40 house of continues battery life which is incrredible, above average sound quality and also do a pretty darn great job at noise cancellation. If your searching for wireless headphones, we hope your search is finally over and you give the Anger Soundcore Life a try!
Conclusion
We discovered that pairing your Bluetooth headphones is a pretty straightforward process, and does not require much or any knowledge of Bluetooth as a technology, how it works, or even how it connects to the Peloton. 
You will only need to make sure that your headphones are charged and set to pairing mode. Then you will only need to navigate to the Bluetooth settings on the Peloton and pair them together. It's as easy as that.