Peloton makes a range of accessories and equipment to use with the Bike. They sell a bike mat that is big enough to cover the area beneath the Bike. But is this mat really necessary? Can one get away without a bike mat?
A Peloton bike mat is not required, but does protect the floor under the bike, provides an easy-to-clean surface to mop up sweat, and keeps the bike from rocking or sliding around while you ride. A bike mat also reduces the vibration and noise from the bike (useful if you live in an apartment!). 
Peloton bikes can easily damage floors, especially hardwood flooring. If your home is carpeted, you certainly don't want to sweat all over the floor under your bike. There are a few reasons why investing a little extra in a bike mat is well worthwhile.
Is A Peloton Bike Mat Necessary?
Peloton recommends placing a mat under the Bike for a number of reasons. Are they just trying to sell you another product, or is a bike mat necessary?
Bike mats are genuinely useful under a Peloton Bike. They provide an easy to clean, waterproof surface that you do not have to worry about sweating all over. They also protect your floors from getting damaged by the Bike's feet. 
If your floors are concrete, and you do not have to worry about your floors getting scratched, you can get away without a bike mat. If you do not mind getting sweat on your floor and cleaning it after your workouts, give the bike mat a skip. 
In terms of functionality, a bike mat does help to stabilize a Peloton Bike. During intense workouts, the Bike can rock, especially on a carpeted surface. A bike mat provides a hard, flat, stable surface.
If you find that your bike is wobbly check out this article.
If your floors are hard and stable enough for a Peloton Bike not to shift around while you ride, you do not need a bike mat. For example, vinyl or laminate flooring, tile, concrete, or stone flooring. 
Bike mats provide a thick foam layer to absorb the Bike's vibrations while you ride. This makes for a quieter workout. If you live in an apartment and have downstairs neighbors, you definitely need a bike mat under your Peloton!
Can You Ride A Peloton Bike Without A Mat?
Is it technically possible to ride a Peloton bike without a bike mat under it? Of course. A bike mat is not a strict necessity for a Peloton Bike, but there are many benefits to having one. 
Without a bike mat, you will still get the full Peloton experience. If you are hesitant about getting a bike mat, see how it feels to ride your Peloton without one first. You can decide after a few rides if it is necessary for you to buy one. 
Benefits Of A Bike Mat Under A Peloton
While a bike mat is not totally necessary to ride a Peloton Bike, using one has many benefits:
Catches sweat during your workout. If you are working out at the proper intensity, there should be a significant puddle of sweat below your Bike after the workout! Moisture can damage hardwood floors, and if sweet seeps between the edges of vinyl or laminate wood floor planks it can cause mold to grow. A bike mat is good for hygiene reasons.
Easy to clean. Bike mats are made from high-density PVC foam, so it is quick and easy to mop up your sweat after a ride.  
Stabilizes the Bike. Peloton Bikes can wobble around while you ride, especially on deep-pile carpet. A bike mat provides a solid surface to keep the bike stable while you ride. 
Protects flooring from damage. The metal feet of a Peloton Bike can make marks and scratches on your flooring. A bike mat protects flooring from getting damaged during workouts and ensures the Bike does not leave footprints on your floor. 
Reduces noise while you ride. Even though Peloton Bikes are designed to be near-silent, they do make some noise and vibrations as you ride. A bike mat helps to muffle the rumbles when you ride out of the saddle. 
Disadvantages Of A Bike Mat Under A Peloton
There aren't many drawbacks to having a bike mat under your Peloton. A big, black mat under your sleek new Peloton Bike may not seem the most aesthetically pleasing. The mat can also get stinky if you do not clean it regularly! 
Does A Peloton Bike Come With A Mat?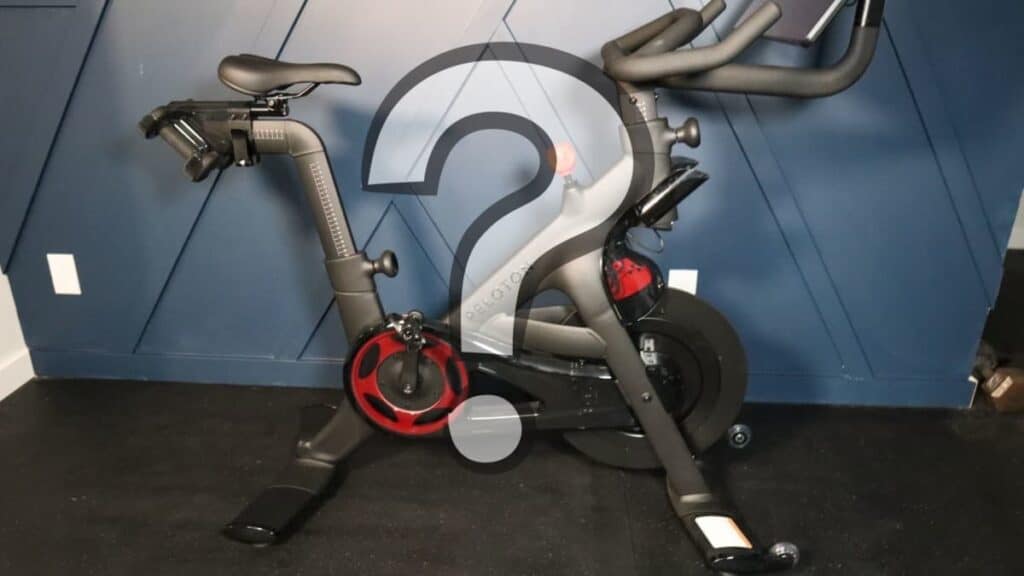 Peloton does give you the option of ordering a Bike or Bike+ that comes with a mat. You can order your entire indoor cycling set-up from Peloton, or you can buy just the Bike from Peloton and source the necessary accessories from other brands. 
On its own, the bike costs $1495, but with the mat, it costs $1720 (along with the bike mat, you get shoes and free weights). For the Bike+ on its own, it costs $2496, but with the mat included, the price is $2720 (you also get shoes and weights). 
How Much Does A Bike Mat Cost?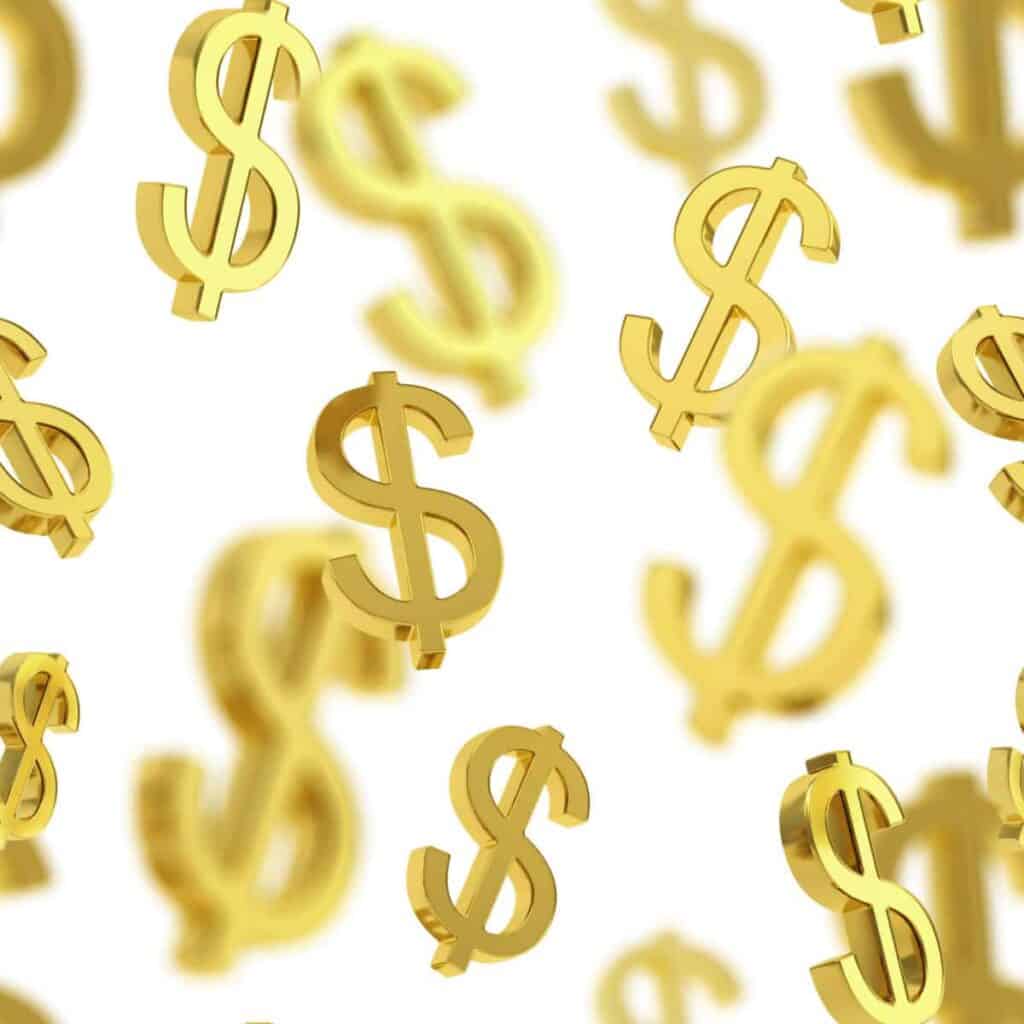 You can buy a bike mat from Peloton for $75. This is a great option if you want to buy just the Bike and a bike mat, without cycling shoes or weights. 
The Peloton bike mat is a high-quality product. At 36 inches wide and 72 inches long, it is the perfect size to fit under a Peloton Bike. The thick, high-density foam provides stability and protects your floors. 
There are many other bike mats designed for stationary bicycles on the market. You can buy them for between $20 and $50 – much cheaper than the Peloton brand ones! They work just as well.
This is our very favorite mat to put under the Peloton spin bike, and we think you will love it as well! This bad boy has incredible reviews and it will save you some extra $'s!
Can A Yoga Mat Be Used As A Bike Mat Under A Peloton?
You may be wondering if you can repurpose an old yoga mat as a bike mat for your Peloton. While bike mats and yoga mats are made from a similar PVC foam, you cannot use a yoga mat as a bike mat.
Yoga mats are thinner than bike mats, and they are often too small for the Bike to fit on top of. A nice, thick 4-6mm mat is necessary for a Peloton. 
Conclusion
It is possible to ride a Peloton without a bike mat but having a mat to catch your sweat and protect your floors from damage is beneficial. Consider the type of flooring you have – how easy is it to clean, and will it be stable enough for the Bike?