Having an 'All-Access Peloton Membership' comes with many benefits; a workout library, live classes, recorded metrics, and much more. However, you may find that you don't use your Peloton bike all year round and would like to temporarily put your subscription on hold. There are multiple reasons for postponing but do you even need a Peloton membership to ride your bike?
You don't need an 'All-Access Peloton Membership' to ride your bike. However, you will only have access to three pre-recorded classes and the 'Just Ride' feature without the membership. Basic metrics are still shown when riding but are not saved or recorded onto the leaderboards.
Peloton bikes are a lot more expensive than other stationary fitness bikes, but the metrics and the community make Peloton products appealing. If you are not interested in a monthly membership, the bike might not suit you. Peloton products were designed for a person who needs motivation, inspiration, and a community to compete with, so let's examine the notion in greater detail.
How To Use A Peloton Bike Without A Monthly Membership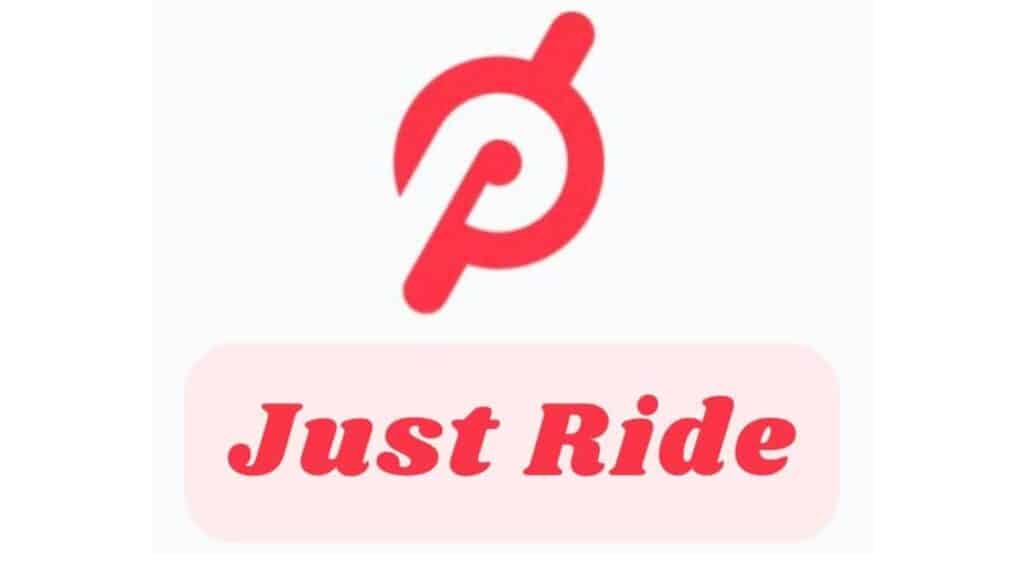 Using your Peloton bike without an active subscription is easy. All you will need is access to a reliable internet connection.
Power on your bike and connect to your WiFi network. You'll notice, on your touchscreen, that you aren't able to log in to your profile anymore and are only presented with the three pre-recorded classes and the 'Just Ride' feature. 
The 'Just Ride' feature is quite useful, and the three on-demand classes are perfect for beginners since they focus on fitness and form. Peloton membership classes are generally more intense and challenging.
The 'Just Ride' feature can be useful for:
Planning and modifying your rides
Following a tailored fitness program in line with your goals
Longer rides (up to six hours)
People who would rather watch/listen to their media
People who don't want to be distracted while training
The downside to the 'Just Ride' feature is that workouts can become boring, especially for people who need motivation and interaction with others. Without a professional instructor, you may not know how to create your training programs. 
The 'Just Ride' feature is very functional. Without a membership, you won't have access to premium metrics such as your heart rate zone, FTP, power zones, or strive score, and there are no after-ride statistics. You are left with only the basic metrics, which include:
Cadence
Resistance
Speed
Calories burned
Total output
Distance
Time
What Does The All-Access Peloton Membership Provide?
Without the $44 USD monthly membership, you lose out on Peloton's many features. As mentioned, you are left with only a handful of classes and a standard bike. Some would argue that the membership is too expensive, but the price is justified considering what you get for your money. You even get access to the Peloton App at no additional cost.
Peloton isn't just a bike; it's a fitness community where people can interact and challenge one another. There is a large library filled with classes for all members of your household. Yes, that's correct; you only need to pay for one 'All-Access Membership', and everyone in your household can create their profile on the bike (there are age, height, and weight restrictions, though).
The membership allows you to track your progress, and your Peloton bike will give you recommendations for training programs that are best suited for you (based on your activity and interests). And don't forget about the interactions you'll have with other fitness enthusiasts. You'll receive guidance from the instructors and get direct access to them for any questions you may have.
Peloton offers different classes with challenges, scenic rides, and music from various artists. You even get access to other workouts such as bike Bootcamp (a combination of cardio and strength training), strength workouts, walking, running, yoga and meditation. With the membership, you can also stream classes on any device.
Peloton Is Not For Everyone – Who Should Use Peloton?
If you don't own a Peloton bike and are thinking of getting one, you should carefully consider what you are looking for. Some individuals aren't interested in live classes, badges, achievements, and many statistics. Perhaps you're someone who has a lot of discipline and determination and is capable of keeping track of your workouts without the need for technological assistance.
Peloton is all about the content; this is what you are essentially paying the extra monthly fee for. But if you feel you only need the bike and a screen to show your cadence, resistance, and speed, then there are plenty of alternative/cheaper options out there that may work better for you. It is safe to say that a Peloton membership offers many perks but will these perks benefit you?
Are you going to use everything the membership offers or only ride the bike? The Peloton bike and membership is most suited for people who:
Need social interaction and motivation from others
Are just getting into fitness and need help
Can pay the monthly fee (this can also be a motivating factor)
Can I Pause (Or Cancel) My Peloton Membership?
If you do own a Peloton bike, there could be many reasons why you'd want to cancel or put your membership on hold. You may feel you don't need all the extra features and classes, or perhaps summer has finally come around, and you would rather be out in the fresh air riding your bicycle. 
Peloton does allow its members to pause their subscriptions for a few months if they wish to do so. Below is a short step-by-step video explaining the postponing procedure. You'll still be able to ride the bike and have access to some basic features. 
If you decide to cancel your membership completely and never intend on signing up again, then there isn't much value in keeping the Peloton bike since the content and real-time metrics are what the bike is all about. You'll need to log in to your Peloton profile to cancel or pause your membership on a computer.
Is The Peloton App A Good Alternative To The Membership?
You can use the Peloton App to watch various classes and train in different disciplines using your equipment. Many people decide to use the App as it is less expensive ($12.99 USD per month). The disadvantage is far fewer features than the 'All-Access Peloton Membership'. 
The App was designed as a standalone Peloton product which has nothing to do with the bike. Membership on the App is restricted to one person, but you can log in on any laptop or mobile device. Many people use the App along with different stationary bikes. The App cannot be used as a replacement on a Peloton bike as this already has built-in software.
Conclusion
The 'All-Access Peloton Memberships' comes with many awesome perks and much value; however, Peloton products may not suit everyone. A Peloton membership is not needed for the basic operation of the bike.
It is possible to pause or cancel your membership, but you will be left with limited features. An alternative to the Peloton membership is to use the Peloton App with another bike, but this again leaves you with limited features. The choice of having a Peloton membership or not ultimately comes down to finance and personal preference.