It is an exciting experience getting your Peloton delivered. You might be thinking of how fit you are hoping to get or about all the great classes you will be able to take. But have you considered where to put the Bike or Tread, and if Peloton will set it up there?
Peloton will deliver and assemble your Bike or Tread upstairs or downstairs. You can specify via the delivery confirmation email that you receive where you would like the Peloton to go. Also, consider that you can have the Bike/Tread only delivered to your door (the "threshold delivery" method).
We detail the two delivery methods by which Peloton delivers and assembles your Bike (or Bike+)/Tread. Both will essentially get your Peloton to your home, but one will have you doing all the heavy lifting. 
Will Peloton Deliver Your Bike/Tread Upstairs Or Downstairs?
Peloton will deliver and set up your Bike (or Bike+) or Tread in your chosen room in your home. This can be either upstairs or downstairs. However, due to the pandemic, they started what is called a "threshold delivery" system that they put in place. This was (and is) to prevent the further spread of COVID-19. Although Peloton still offers the "threshold delivery" system, you can currently choose which method of delivery you want for the Bike and Bike+. 
Threshold delivery of the Tread does not appear to be available. If you are feeling unwell or have been in contact with someone that has COVID-19, Peloton is requesting that you reschedule the delivery of the Tread.
Peloton requests social distancing and mask wearing for the delivery drivers and those in the home to keep everyone safe, and even ask that windows be opened if possible for ventilation. 
The standard delivery entails that they will come into your home and set up your Bike or Tread in your chosen room. The "threshold delivery" system is where they will deliver your Bike fully assembled and place it at your front door. 
You will be able to choose which type of delivery you would like by replying to your confirmation email that Peloton sends you once your Bike is ready for delivery. 
What To Expect From Peloton Standard Delivery
If you choose standard delivery, your Bike/Tread will be assembled in your home. Moving it upstairs or downstairs will not be problematic in this case due to this; however, you should consider tipping (we'll discuss this later) your delivery technician something extra if they have to maneuver up or down some flights of stairs.
They will need approximately 15 to 30 minutes to finish your new Bike assembly completely. The Tread will take roughly 45 minutes to assemble completely. They will also make sure that the Bike and Treads hardware is assembled correctly and fully operational before leaving. 
Note that the technician will not be setting up your Peloton account or activating your membership. Once the installation of the Bike/Tread is complete, you will need to do this yourself. If you are at a loss on how to do this, don't worry, support is just a phone call away;
---
---
If you are not one for phone calls, you can always jump on their website and log onto their live chat for any assistance setting up your account and membership. 
---
Once the technician has fully set up your Bike or Tread, they will run through a checklist with you to make sure that everything is on the up-and-up;
They will make sure all the nuts and bolts of the Bike are tightened accordingly
They will power on the touchscreen to make sure it is working correctly
They will make sure that your Peloton is level and stable by adjusting the stabilizers
A good tip is to be with your technician during set up to make sure they go over each task listed above, and they can also usually answer any questions you may have before leaving, keep in mind to social distance if COVID-19 is still a concern.
What To Expect From Peloton Threshold Delivery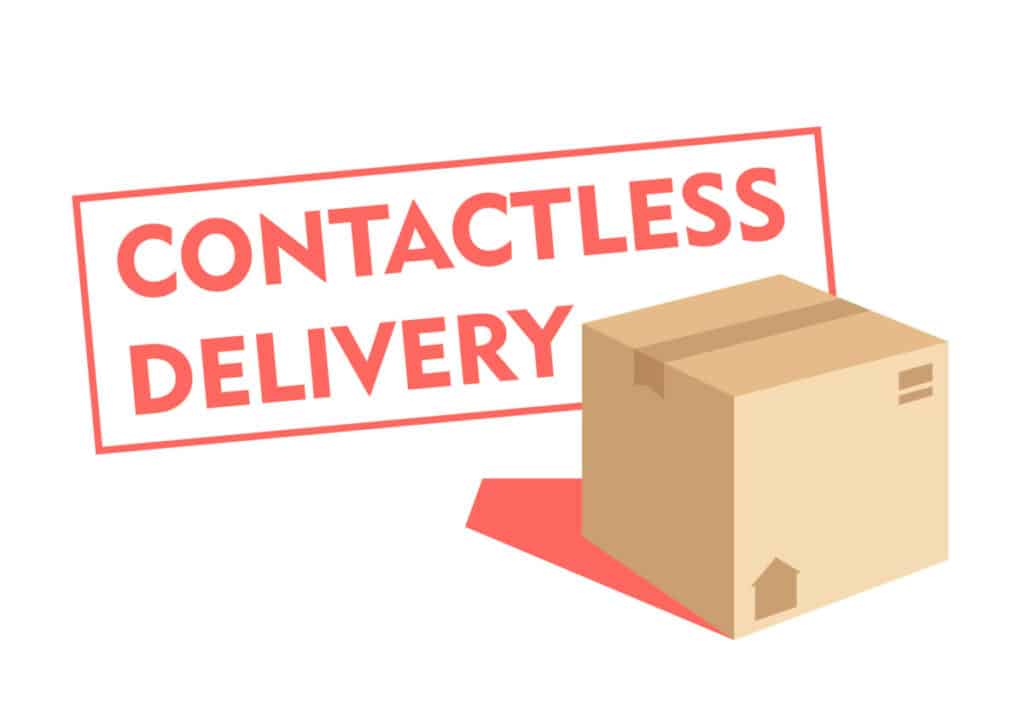 The Threshold Delivery is for the bike only.
This is essentially Peloton's contactless delivery service, and there are a few things to expect if you are choosing this method for your Bike delivery. Take note that this delivery method will not have the team or technician install your Bike in your home either upstairs or downstairs. 
The delivery team will call you 30 minutes prior to delivery to make sure you are home. Many individuals ask If they need to be home when the Bike is delivered, and the answer is yes. They will ask you if you would like the screen to be attached or detached from the Bike during the phone call. 
This is because Peloton recommends that the screen be detached if you are planning to move your Bike upstairs or downstairs. Requesting that your screen  be attached on delivery, the technicians will then do so in the van outside your residence.
They will place the Bike either outside your front door or directly in your hallway on delivery. Typically, the delivery team will automatically place the Bike in your home unless you have otherwise stated not to do so. Ensure that you are at least 3m away when you receive them. 
The delivery team will only deliver your Bike and then leave. You will need to call the activation team for any guidance on setting up the Bike for your height, setting up your account, and activating your membership. The activation team will also guide you through the app and discuss all the various classes with you on the phone. 
Once the team has moved the Bike into your home or left it outside your door, it will be your job to move it into your desired location. If you are planning to move it upstairs or downstairs, you will need a second person to help you move it. Remember for this delivery method; the Bike does come preassembled. Moreover, remember to wipe down the Bike after the delivery team has left. 
However, moving the Bike around is not much of a problem. It does come with wheels (located at the front of the Bike), so if you lift the Bike to a degree (on its front ends), you should be able to push or pull it without much hassle. 
Peloton does state that you may require two people to move the Bike, and in some cases, you might, depending on your strength and height. Typically, though, it should not pose a problem if you just intend to roll it into the next room. 
The activation process will be identical in both cases of delivery methods. You will need to do this, and as we said, if you encounter any problems, you will only need to call Peloton support or do a live chat online.. 
When Should You Opt For Standard Or Threshold Delivery?
You should opt for threshold delivery if you feel in any way uncomfortable with accepting an in-home standard delivery. Peloton also asks that you also opt for the threshold delivery method if you are feeling unwell or have been exposed to COVID-19. 
Should You Tip Your Peloton Delivery Driver?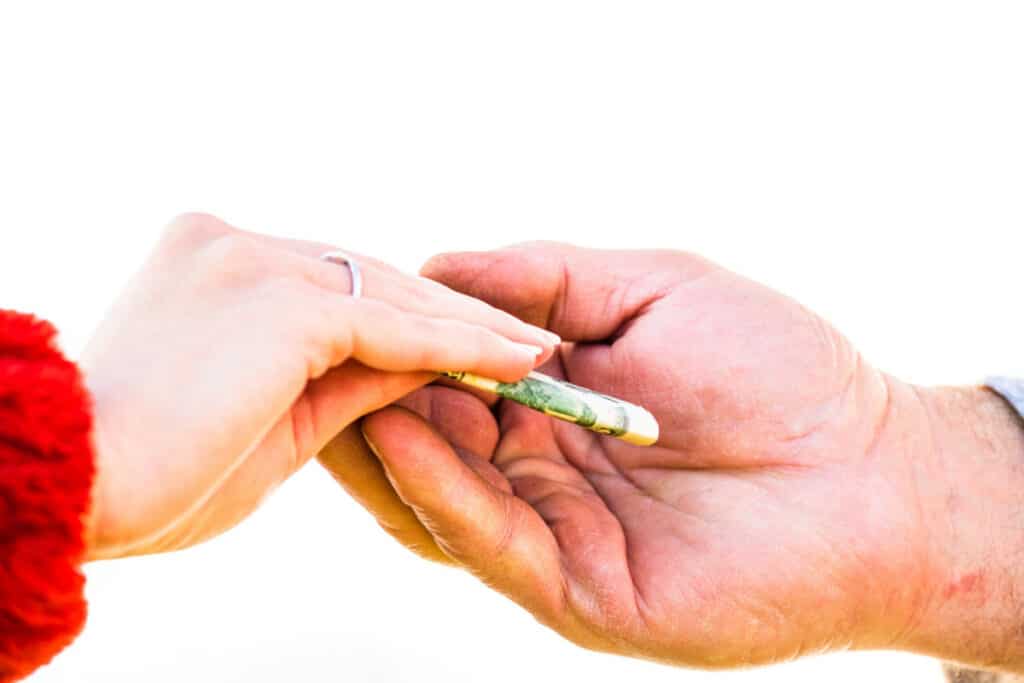 There is no hard or fast rule for tipping the Peloton delivery driver. This means that tipping the Peloton delivery driver is up to your discretion. Secondly, the amount you tip is also at your discretion. Many owners seem to think that approximately $10 is a sufficient amount to tip. 
However, as we stated prior, you should consider tipping the delivery technician if delivery and installation of the Bike does seem to entail a bit of work, but if you are unable to tip that is also okay, the delivery drivers typically are not expecting a tip, but it is a nice thing to do if you are able.
Conclusion
We discovered that Peloton indeed does deliver your Peloton Bike/Tread to your home and, more specifically, into any room you so wish them to. This can include moving and installing the Peloton upstairs or downstairs. 
The only factor to consider is that Peloton did not install Bikes in homes due to Covid-19 and implemented a contactless delivery method for a while. This option is still a valid delivery method for the bike if you feel you do not want the team in your home or think you have been exposed to COVID-19.