Peloton is a reliable, proven, and highly sought-after exercise equipment brand. This means that the Peloton Bike has an exceptionally high resell value. Whatever your reasons for selling, once you have all the details sorted, your workouts backed up and exported, and your account closed, it's time to sell. But where should you sell it, and how much can you sell it for? Let's look into that.
The best place to sell your Peloton Bike is on online marketplaces like Craigslist, eBay, and Facebook Marketplace. There is also a Facebook group called "Peloton Buy Sell Trade" that was created specifically for people wanting to buy or sell used Peloton equipment. Bikes sell for around $1,000.
Some of the options for listing and selling a Peloton bike are better than others, and you should always take care when you're selling anything. Let's compare the different options so you can decide what would be the best option for you.
Where To Sell Your Peloton Bike
Selling any second-hand or used goods is a risk. Scammers and thieves are only too happy to make a fake payment and take your items off your hands. But some options are better than others. Here are a few of the best places to sell your Peloton Bike:
Selling Peloton Equipment On Online Marketplaces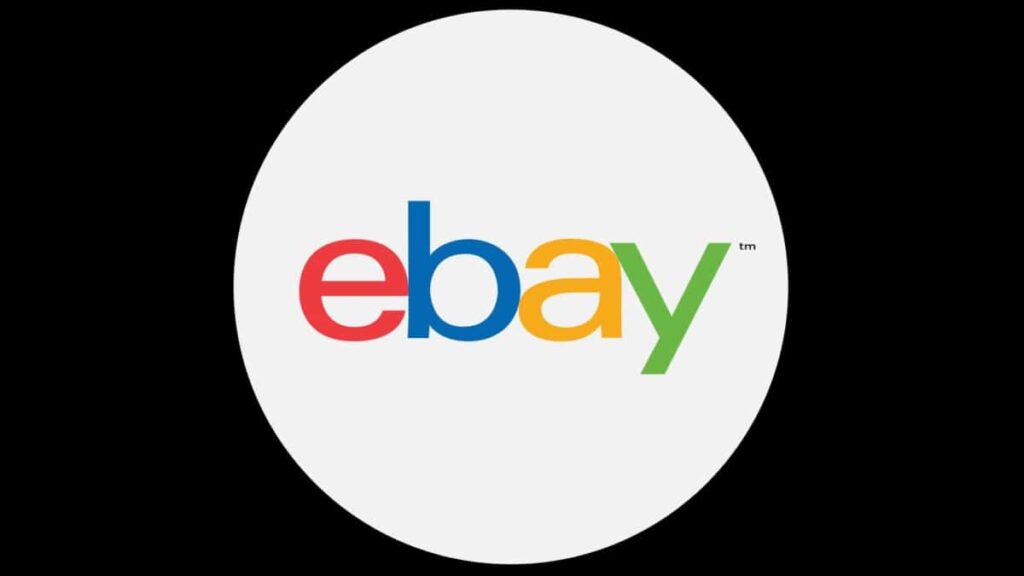 Online marketplaces are the logical options whenever you're selling anything used these days. It's helpful to have a central place where buyers and sellers can meet to have a safe discussion and confirm the details of the sale.
Peloton Bikes are popular items for sale on all major online marketplaces, including eBay, Craigslist, and the Facebook Marketplace. Going into any of these and searching for Peloton Bike will offer up plenty of results. One other promising thing to note is that no reasonably-priced Peloton Bikes are listed on any of these sites for long. They are in high demand, and people buy them quickly.
When you sell your Peloton Bike on any online marketplace, though, it's essential to keep a few things in mind:
Transport can be a problem. Remember that the Peloton Bike is a big, heavy piece of equipment. It costs money to deliver and set up your Peloton Bike when you buy it new. Now that you're selling it, someone else has to make a plan to get it from your home to their home and have it set up.
This is not necessarily your problem, but it is something to consider when determining your price and the terms of the sale. 
The size of the Peloton Bike also means that a stranger may have to set foot in your home and possibly multiple strangers. People often want to view the item they're purchasing before committing to the sale, and an expensive thing like a Peloton Bike is no exception.
It's impractical (near impossible) to take the Bike around with you so that potential buyers can view it. 
There is a safety risk. Not only are you allowing strangers into your home, but you are also opening yourself up to getting scammed. Ensure that you have the money (not just a "proof of payment") before letting the item go, and never meet the buyer alone. This sounds paranoid, but you never know who you're dealing with until it's too late.
Facebook's Peloton Buy Sell Trade Group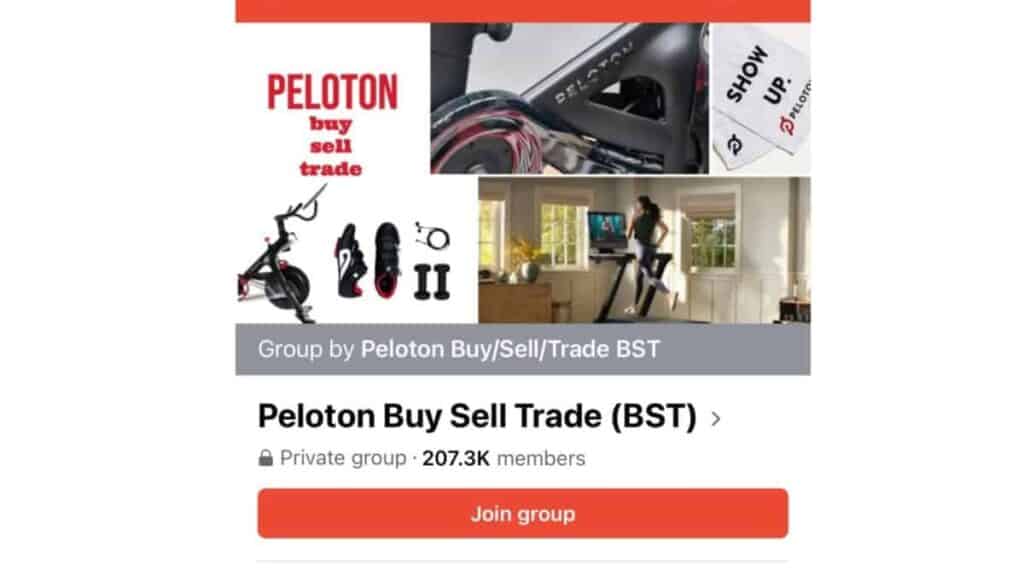 This is a Facebook group that was created to put people who want to buy, sell, or trade Peloton equipment into contact with one another. The group has a very active community of over 200,000 members. 
One benefit of the Peloton Buy Sell Trade (BST) group is that members go through a pre-approval. This is no guarantee of trustworthiness, though, but it is easier to see if someone is a reliable buyer through their interactions with the group. 
Posting your Peloton Bike on the Peloton BST group is an excellent starting point since you will also get some feedback about your pricing from people who know Peloton and are familiar with its prices.
Family And Friends
Sometimes the best place to sell an item is also the most logical. When you tell your family and friends that you want to sell your Peloton Bike, the chances are that some of them might be interested in buying it. 
One advantage of selling to friends and family is that you know who you're dealing with. You should see if you will have any problems getting the money from them, and you probably also know where to find them if they don't pay.
On the other hand, a disadvantage is that some friends or family members may try to take advantage of the fact that they know you so that they might expect discounts or special terms of sale. It's up to you if you want to agree to that or not, but keep in mind that this could happen.
How Much Do Used Peloton Bikes Go For?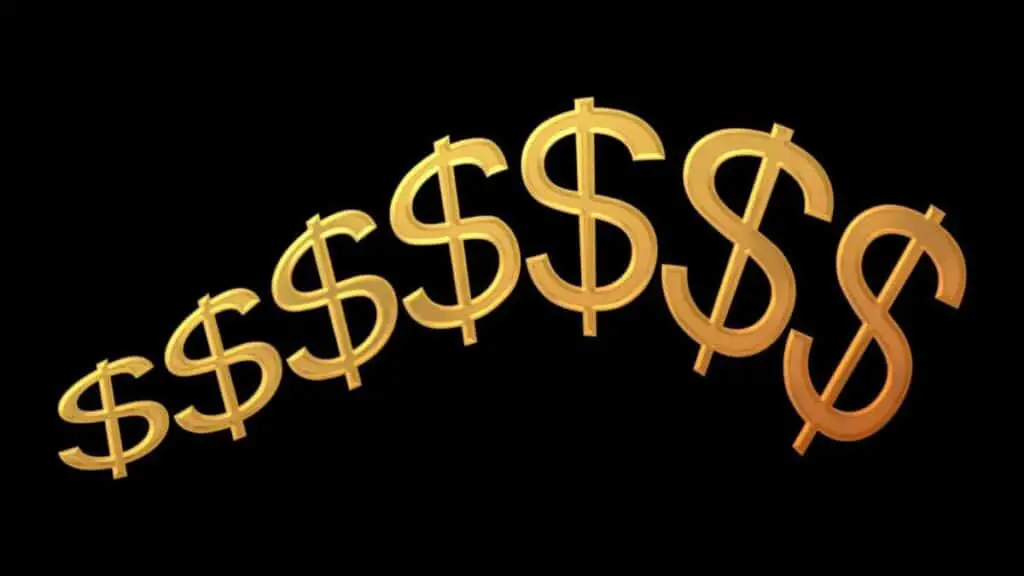 The prices of used Peloton Bikes differ based on several factors, including:
Model of the Bike
Model of the Peloton Monitor
Age of the Peloton Bike
The general condition of the device
Features or add-ons that you include with the Bike
Keep in mind that a new Peloton Bike costs around $1,200, and a new Bike+ goes for around $2,000. Even though Peloton Bikes have excellent resell value, you can't expect to sell your Bike for anything too close to this unless you have the extras to make up for it. 
Most people sell their used Peloton Bikes for $800, while a used Peloton Bike+ usually goes for $1,000 to $1,200. Again, your price could vary a bit if you have accessories or add-ons, like the Peloton Protection Plan or some remaining credit that you would like to sell with it. 
You may also charge more if you include shipping or installation with your selling price since this is an expense that the buyer will have to go through anyway, and if you could save them the time and effort, they might be willing to pay more for that.
Conclusion
The Peloton Bike range has an excellent resell value and a booming resale market. There are almost unlimited options for selling your used Peloton Bike; some are even recommend